Salt Lake City Running and Walking Routes
The sun is starting to shine and the trees are starting to bloom! Quarantine may seem like the perfect time to start a running routine. Unfortunately, crowded parks and trails make it difficult to practice physical distancing to maintain 6 feet around yourself. I've teamed up with a few other managers from Campus Recreation Services to find a few less-populated neighborhood and trail routes that you can use to begin your walking, hiking, or running exercise regimen. Also, I've included a fun playlist to get you pumped up!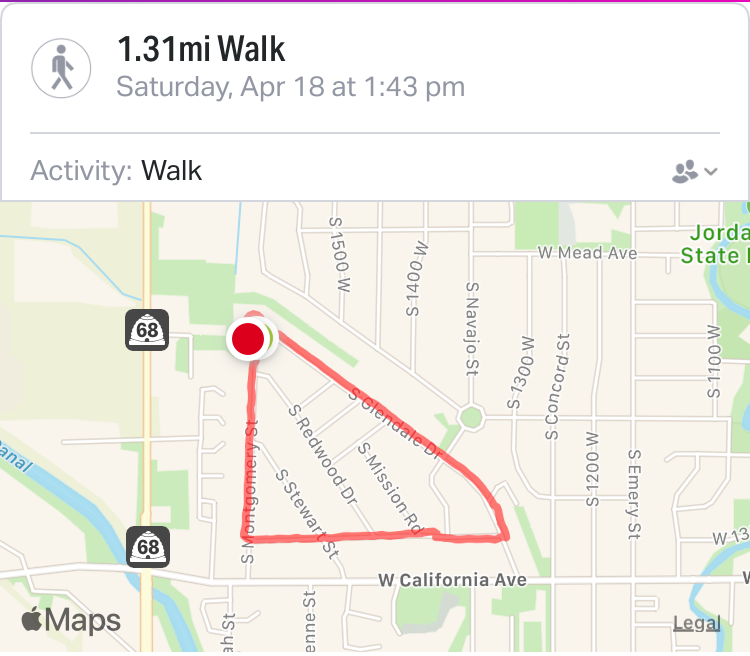 Here's a 1.31 mile loop on the west side that you can either run or walk, and even make multiple loops! This is a great starting point if you are new to running. Try jogging for five minutes at a time, alternating with walking for five minutes, until you complete the loop.
Hiking up the Millcreek Canyon Road is a great way to get nature in without having to worry about the crowded trails. Most of the road is still closed due to snow, so I parked where the road is closed off and hiked up about 1.5 miles on the road. There were very few people, and it was still fairly steep with snow so even though we weren't on a dedicated trail, I still got a great workout in! The end of this route also ends right around the Pipeline Trail, so if you want to continue your hike or bring your mountain bike up, this is a great way to get to the Pipeline Trail.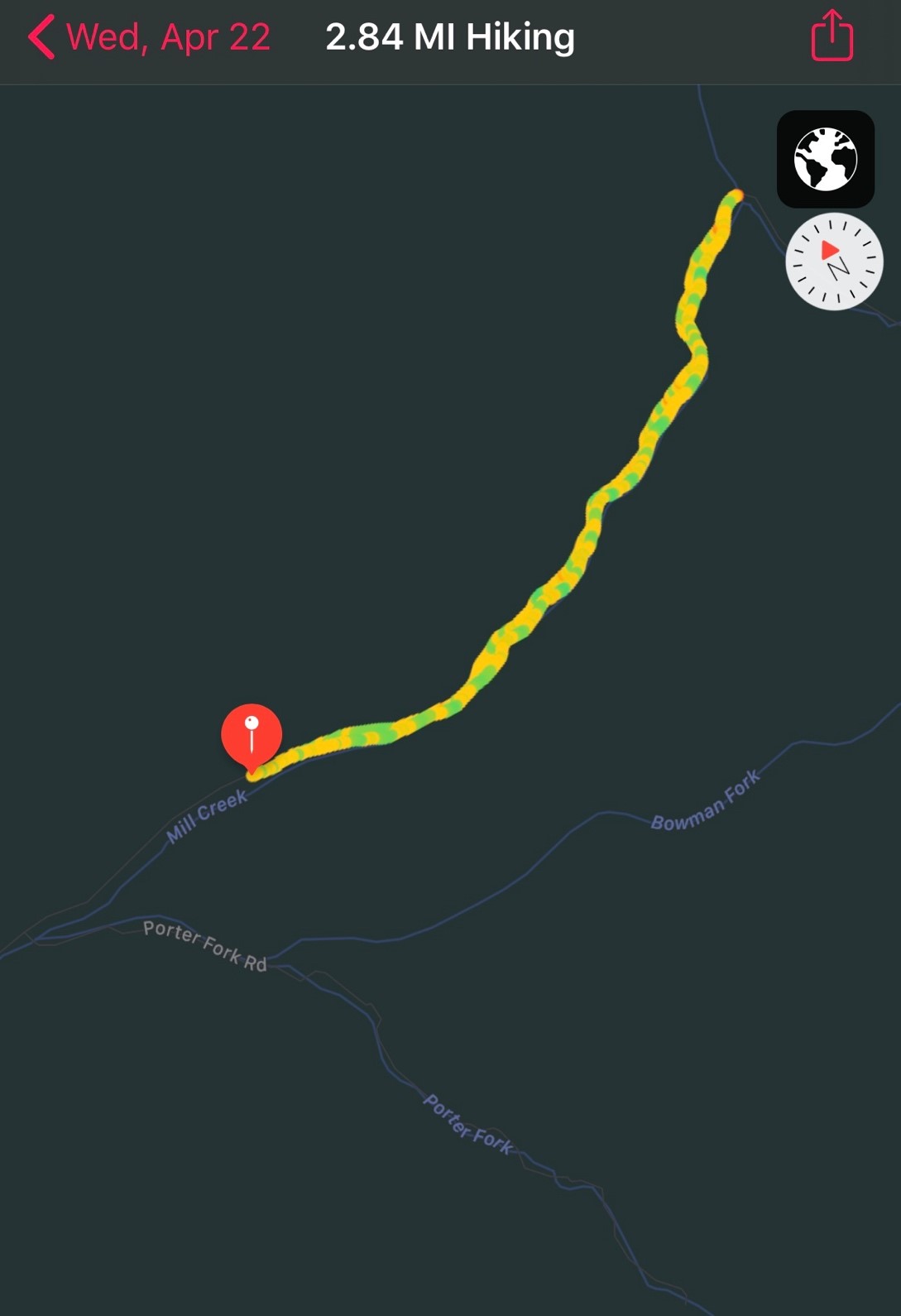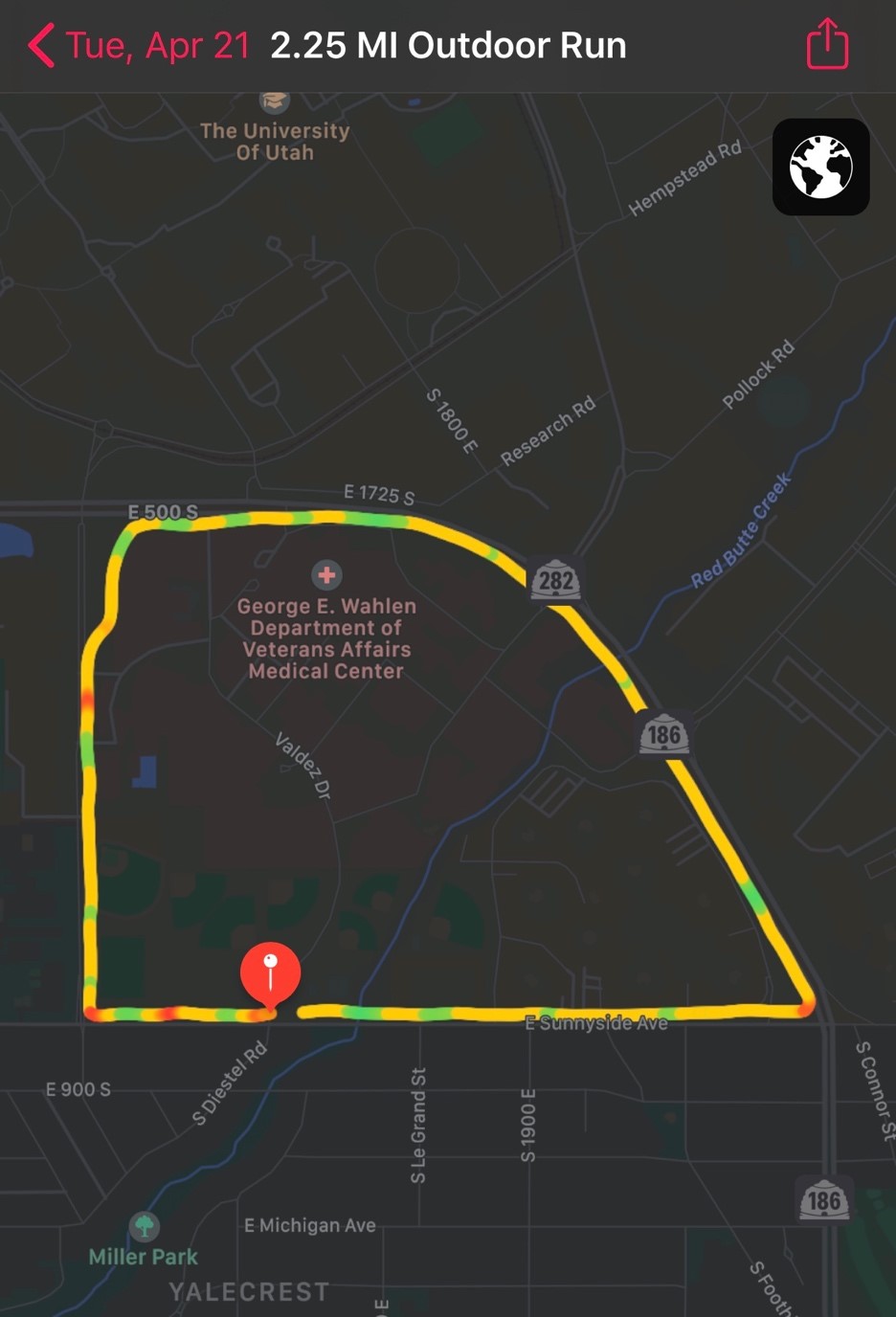 Here's a short loop near the U that is great if you live in the student apartments off Sunnyside Avenue. I started the loop at Sunnyside Park, then jogged up to Foothill Drive and back around Guardsman Way to Sunnyside Ave. If you want to add a few extra miles, you can continue down past Mount Olivet Cemetery to 1300 East and back up Sunnyside Ave.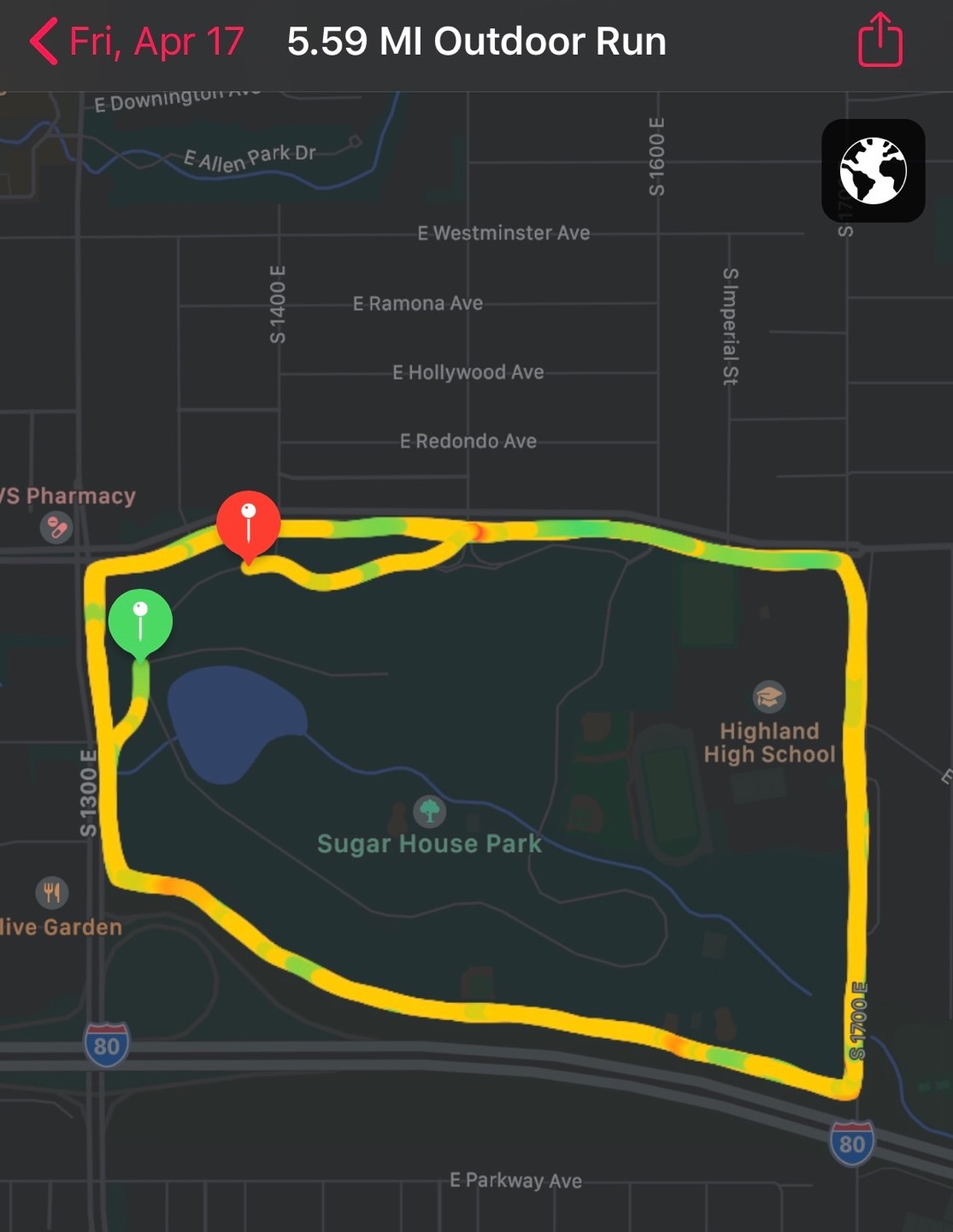 The two popular parks in Salt Lake City, Liberty Park and Sugar House Park, have been fairly crowded recently, but I still love to get out and enjoy the nature there. I have found that the neighborhood loop around Sugar House Park that closely follows 1300 E to 1700 E is less populated, but you can still enjoy much of the park views for a majority of the route. One loop is just under 2 miles, and in the route shown above, I did three total loops. Start with one full loop and see how you feel! This is also a better route than the inside route of Sugarhouse Park as there is less incline for a more moderate workout.
Now that you've picked out a new neighborhood route to run or walk, check out this awesome playlist that we put together that will definitely pump you up for your next workout!