Golf courses to play in SLC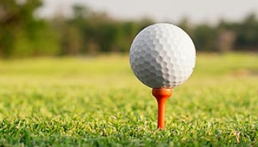 There are a couple of options when choosing public golf courses in the city. There are two groups: Salt Lake County golf courses and Salt Lake City golf courses. Info for the courses can be found on their respective websites and are a great resource for tee times, course info and other amenities offered at each location. Try playing at Rose Park, Forest Dale or Mick Riley for
a good introduction. Also when starting to play, it's best to start off with 9 holes. You can get tired pretty quickly when getting back into playing or just starting out. You don't want to be tired starting the 10th tee and then have a tough back 9. You will likely not enjoy the rest of the course!
If you are wanting to adventure out of Salt Lake, take a look around the Park City area. Park city offers awesome views and cooler temperatures when it comes to hot days in the summer. Check out Mountain Dell, Canyons and Soldier Hollow Golf courses, but they may be more difficult than some courses in Salt Lake County.
Additionally, here are some guidelines for COVID-19 and spending time at courses, thanks to slc-golf.com:
To protect the health and safety of customers and employees, the following restrictions are in place:
All tee times must be reserved and prepaid online at 

slcgolf.com

.

Online booking instructions for public players can be found 

here

Online booking instructions for members and pass-holders can be found 

here

Masks are required to be worn inside the clubhouse areas.
Social distancing must be observed at all times and at all locations on the golf course, practice greens, clubhouse restrooms, and parking lots.

Golfers will be called to the first tee based on their tee time. Golfers must arrive at the course at least 20 minutes before their reserved time and should be ready to be called to the tee within 5 minutes of their tee time. While waiting, golfers must be sure to not congregate in large groups (10+ people) and must maintain 6 feet of social distance between others.

Be aware that singles, twosomes, and threesomes will be paired with other players during busy times.

Single rider carts are now available. Exceptions can be made for members of the same household.

On-course portable restrooms are not available. Clubhouse restrooms will be available and frequently sanitized, but we encourage players to plan ahead.
Golf course cafes are open for carry out orders at all courses.

No retail merchandise sales.

No club set rentals.

We encourage players to download the SLC Golf Mobile App which has score keeping and GPS functions.

On-course ball washers have either been removed or covered.
All sand trap rakes have been removed from the courses.

All golf hole cups have been raised or otherwise altered, removing the need to touch the flag stick.