Personal Trainer prep course
Do you ever dream about being your own boss, setting your own hours, or having a job you love that keeps you physically and mentally healthy? Join us for an online study course designed to help students prepare to sit for the NCCA-accredited Certified Personal Trainer exam through the National Academy of Sports Medicine (NASM).
---
National academy of Sports Medicine - Certified Personal Trainer course


What does this virtual course include?
Online study modules
Videos and quizzes
Sample tests
Exercise video library
Exercise coaching demonstrations
E-textbook and hard-copy textbook
Registration to sit for CPT exam
One free exam re-test voucher in case you do not pass the first time
Study course taught by April Pavelka, MS in Strength & Conditioning, Certified Strength & Conditioning Specialist, Certified Personal Trainer
Optional in-person exercise labs for U of U students following the study course in which you will go over form and technique for basic lifts and strength training exercises, as well as tips to coach the exercises
U of U students who attend the entire course and one of the optional labs will be guaranteed an interview with the CRS Fitness Program to potentially work as a Personal Trainer*
*registering for this course does not guarantee a job, only an interview. Certification does not automatically allow you to start working as a personal trainer. This is an intensive weekend study course to provide you the materials to sit for the exam.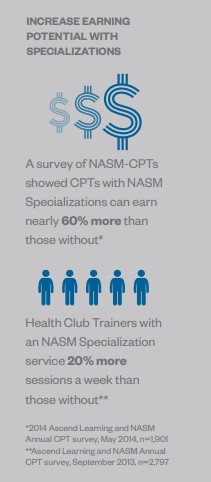 $1,000 value \ GET YOUR DISCOUNT and REGISTER TODAY!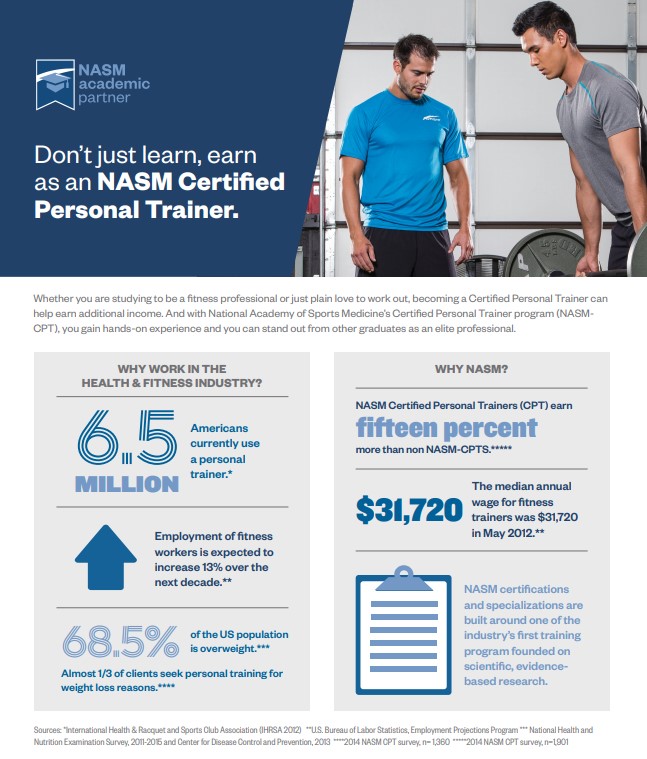 rEGISTRATION dEADLINE:
fRIDAY, december 4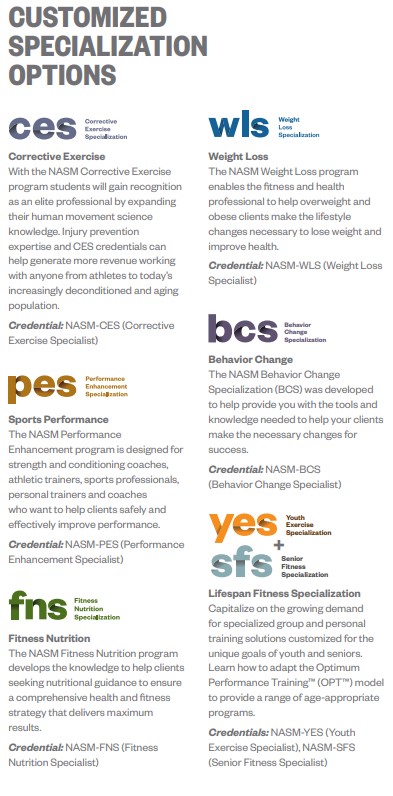 ---
Details
Monday-FRiday, 12/14 - 12/18/20 | 2PM-5PM | $700

$600 for University of Utah students
This course will be held virtually via Zoom. Optional labs for U of U students will be announced at a later date. $150 non-refundable deposit due during registration to hold your spot. The remaining amount will be due by Friday, December 4, 2020, and you can make payments at any time on your own schedule.

---
READY TO TAKE THE NEXT STEP IN YOUR FITNESS CAREER?
---
*NOTES: You must be a current U of U student to participate in the Personal Trainer Prep Course. Schedule revisions are subject to change due to personal emergencies and illness, weather, and other university closures. No refunds will be given except for: illness or injury with documentation from a medical professional stating the participant should not engage in any physical activity for a period of time, the participant is no longer enrolled as a student at the University of Utah.