Personal Training
We are currently not accepting new personal training clients. We apologize for the inconvenience, but check back soon!
Personal Training: Training sessions will occur after your fitness assessment! Learn how to work out effectively and efficiently through one-on-one sessions with our certified personal trainers. Whether you are looking to lose weight, gain muscle, improve your cardiovascular fitness levels, or learn how to work out properly, we've got the trainer for you. The Personal Training Studio is located in the north wing of Level 2. Please pay for appointments online. Cost per session is $30
---
PERSONAL TRAINERS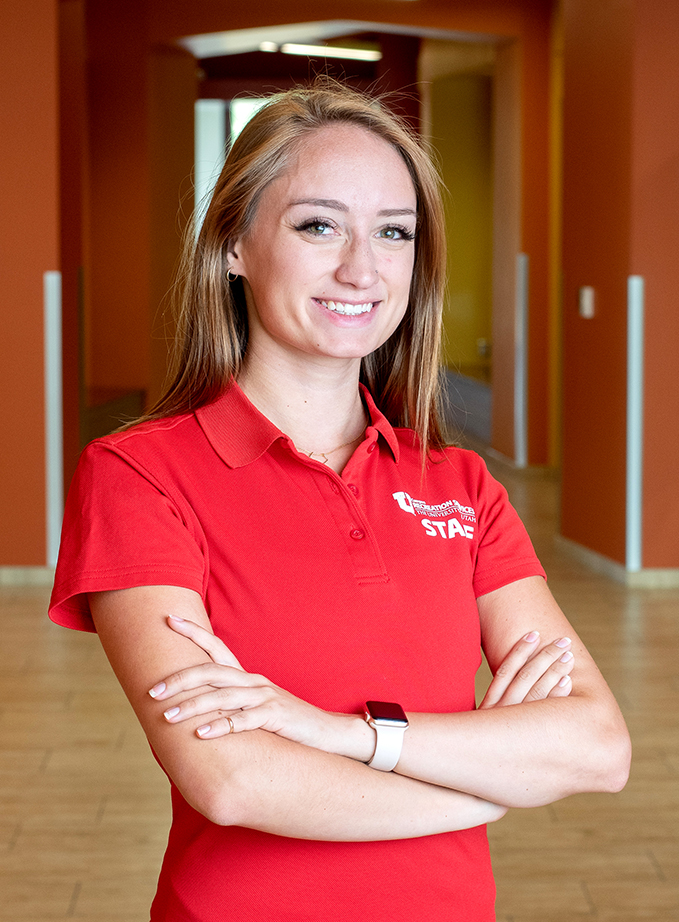 Courtney Hook
Certified Personal Trainer, NASM
Pursuing a B.S. in Kinesiology with minors in Nutrition and Dance
Experience: 1 year as a group fitness instructor, 6+ months as a personal trainer
Training Specialty: Introductory fitness and form coach
The higher you climb, the better the view.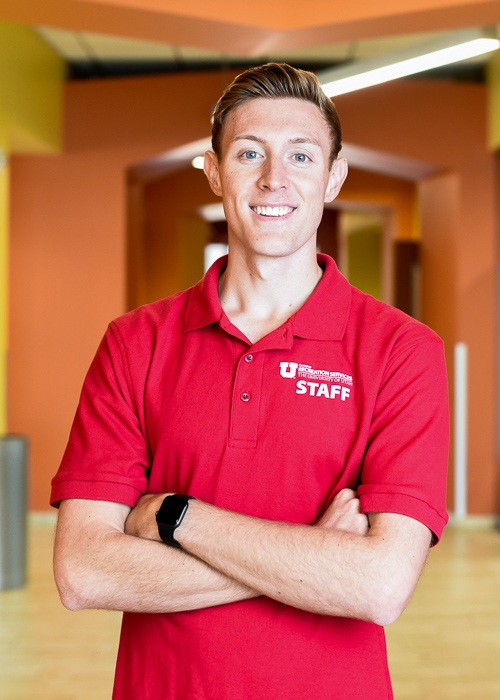 Collin Henderson
Certified Personal Trainer, ACE
Pursuing a degree in architecture
Experience: 5+ months as a personal trainer, have trained for & completed a Spartan and Ragnar race, aspiring Ironman Triathlete.
Training Specialty: Fat loss, endurance training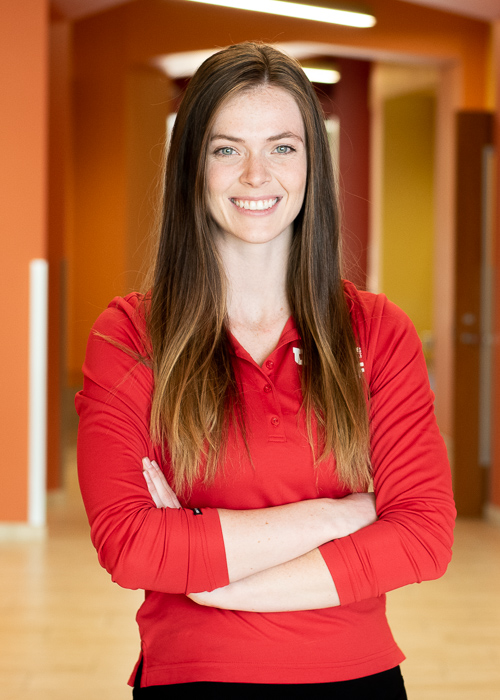 Mackenzie Duff
Certified Strength and Conditioning Specialist, NSCA
B.S. in Kinesiology from Michigan State University; University of Utah Doctor of Physical Therapy Student Class of 2021
Experience: Since I can remember, I have always had a passion for helping motivated people better themselves through fitness. I have 5+ years of assisting in the rehabilitation process of individuals with musculoskeletal injuries. As a physical therapy student, I am well equipped to train individuals with pre-existing musculoskeletal issues.
"If you have any mental toughness, if you have any fraction of self-discipline; the ability to not want to do it, but still do it; if you can get through to doing things that you hate to do: on the other side is greatness" - David Goggins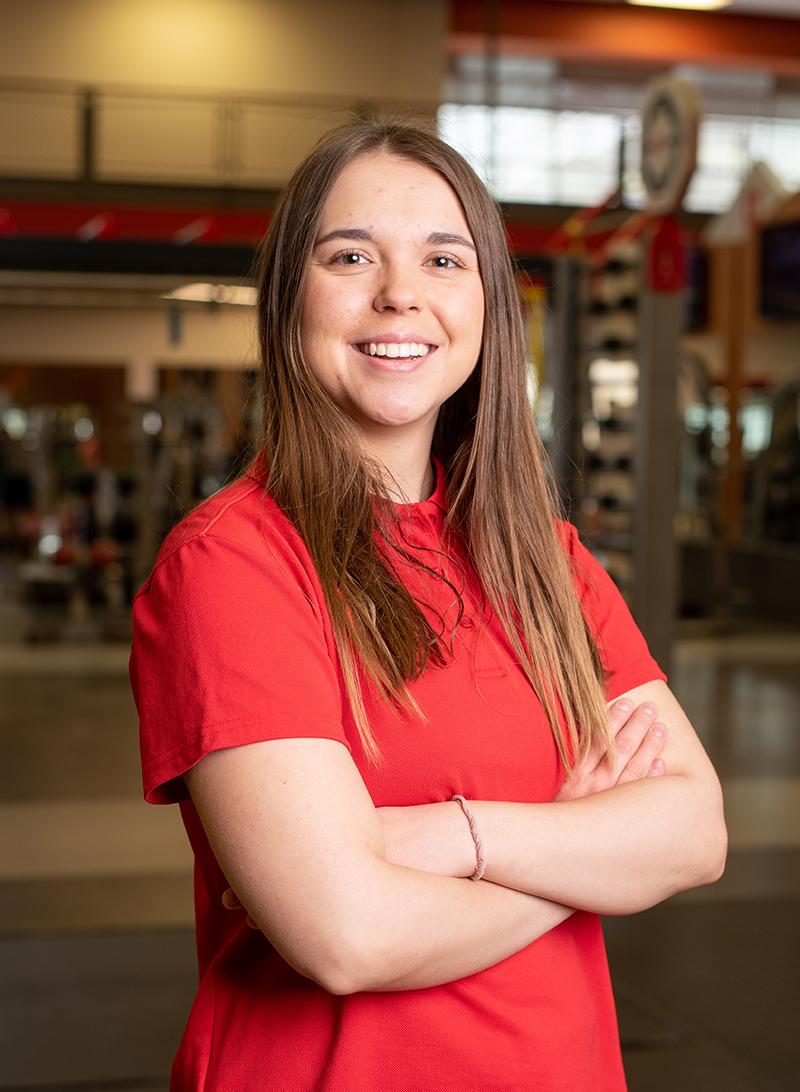 Lauren Hash
Certified Personal Trainer, NASM
Pursuing a B.S. in Kinesiology, Pre-Med concentration
Experience: 1+ year as a personal trainer, 3+ years resistance training, prior intern at PEAK, certified Barre and Yoga instructor
Training Speciality: Well rounded training to optimize overall health of the client
"If something stands between you and your success, move it." - Dwayne Johnson
Carson Walker
Certified Personal Trainer, ACSM
Pursuing a B.S. in Kinesiology
Experience: 3+ years as a personal trainer, 8+ months as an Intern Strength & Conditioning Coach for the University of Utah Football & Tennis teams
Training Specialty: Hypertrophy, strength training, weightlifting fundamentals, sport-specific conditioning
Tough times don't last, tough people do.
Client Responsibilities:
Clients must be students or CRS members and at least 18 years old
All fitness center policies apply to clients and training sessions
Sessions must be purchased prior to training
All cancellations must be made by the client within 24 hours prior to the scheduled appointment, unless it is an emergency and a medical excuse is provided
Sessions that are not cancelled within 24 hours will be forfeited in payment
Clients have six months to complete purchased sessions
Sessions are non-transferrable
No refunds will be given except for: illness or injury with documentation from a medical professional stating the client should not engage in any physical activity for a period of time, the client is no longer enrolled as a student, or the client is no longer employed at the University of Utah.
If you have questions about our Personal Training Program, please contact April Pavelka at april.pavelka@crs.utah.edu.